Collab. is new charity education and networking community in Seattle, Washington; a merging of artists and creatives seeking and supporting authentic business development through education, innovation, and of course - collaboration. Here we spark business relationships that develop into friendships, mentorships, and partnerships. At Collab. events we discuss topics in business development that matter to the creative community. Keynote speakers are invited to share their knowledge on the topic, and attendees have the opportunity to speak with assistance from our team developing their presentation. Afterwards, we host happy hour and hang time with the people behind the brand. Read on for our origin and a review of our inaugural event.
In October 2018, three artists, business-owners, and soon-to-be friends got together over coffee and shared. They shared their big, bold dreams; their struggle to balance personal and professional pursuits; the roadblocks they came across in getting their message and passion out into the world; and their desire to create a community around their work. That coffee date sparked many, many more hangouts where these women decided it was high time that they broadcast a radio signal to call in other like-minded artists seeking growth, inspiration, and a flow of information and sharing between artists to knit our community closer together. And so Collab. was born.
The theme for our first event was "Know Yourself". Regardless of whether your business is new or well-established, there is an omnipresent challenge for artists to stay true to their unique voice in an interconnected world with new and innovative ways to pull us away from our True North. Some days it might show up as imitation without an authentic "why" behind your actions. Other days it might show up as messaging that doesn't reflect who you want to call in to your customer base. Still other days it might show up as making business decisions that steamroll and sacrifice your personal values. We wanted to create an event that uncovered how this challenge shows up in your business and your life and share how artists have navigated their way back to their core values.
I personally have pages and pages of inspiration from the keynotes and mini-speakers who presented. We had experts share about topics in branding strategy, listening to your heart space, establishing your values, leaning into your superpower, the excitement of starting a new dream, and harnessing the power of a pause in life. Rather than deep-diving into a description of an event that could truly only be felt in your heart, I'll share a few of my favorite quotes and ideas from our keynote speakers.
The content of the day was magically aligned in its message of connecting with yourself, identifying the work you WANT to do, and trusting in the experiences you can feel into in order to move forward with grace and confidence. Every human in the room stayed for every presentation. We shared lots of laughs in mutual recognition, hugs of friendship new and old, and cozy learning space beautifully supported by @vintageambiance, @grateboards, and @admiralbirdws. Our attendees left after self-celebratory head shots full of warmth and inspiration to create balance and joy in their business. Together, we were able to raise hundreds of dollars for Treehouse for Kids to pay it forward to an organization supporting foster care in the Seattle community.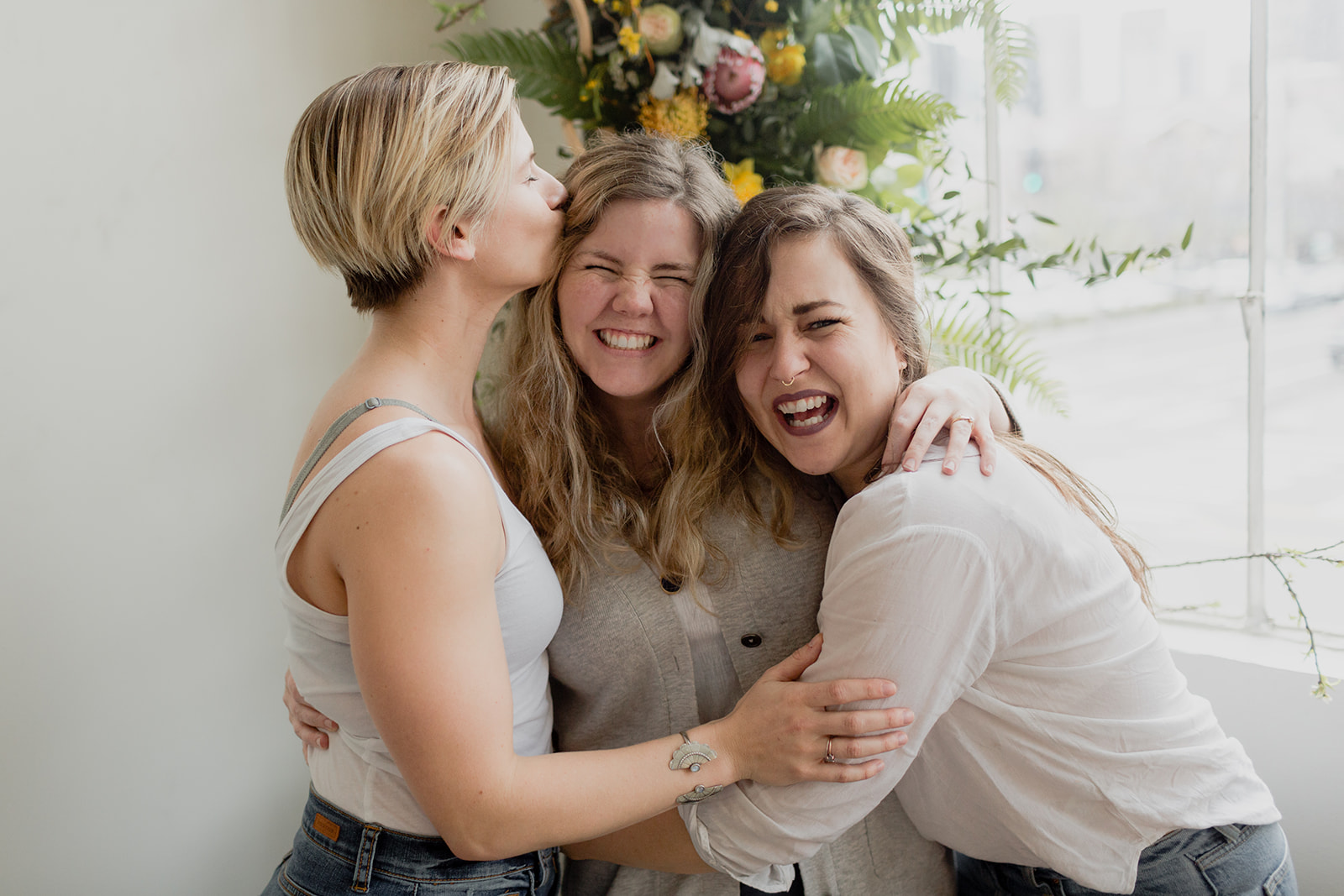 This event is the first of many, and we are so honored to build a community of artists who are passionate about sharing on the topics that deeply matter to their businesses and the world around us. If you want to tap into our community, follow @iamcollab for inspiration from our first event and updates on future topics and events to follow!
With love and community,
Kate (@tapestryeventco), Lynnsey (@lionladyphoto), and Angelene (@villanellefloral)